HI! Welcome to Real Estate Inspections, where  Jamie Wallenberg and Mari Jo Woldstad make Real Estate Inspections a smart choice for your home inspection.
We are trained and certified in home inspections by ICA, or Inspection Certification Associates. Our training and certification was done by the standards of practice set forth by both Internachi (International Association of Certified Home Inspectors) &  ASHI (American Society of Home Inspectors, inc. ®). Jamie & Mari Jo joined a group of visionary home inspectors with the  goal of building consumer awareness and enhancing the professionalism of the field.
For the past several years Mari Jo and Jamie have worked as Owner-Operators in the housing market inspecting and reporting the condition of thousands of homes. We have worked in all aspects of the home foreclosure business as well for many local and national lending institutions.

When unfortunate circumstances happen and a home has been foreclosed and becomes vacant, we would be commissioned by the financial institution to be their eyes and ears on the property. We transformed the property into a resalable state. We commonly cleaned out debris, visually inspected all aspects of the property including taking photos and writing reports; addressing or correcting all hazards or safety issues; repairing or replacing deficiencies; and maintaining the property until point of sale.
We have and currently inspect properties for real estate transactions, many of the nations top financial institutions, national relocation companies, insurance companies, and property management businesses.
We have rehabbed homes and commercial properties, including the renovation of 46 hotel rooms in the Twin Cities.
We built our home in 2013. We did everything. From planning, building the structure, installing the electrical service, plumbing and heating.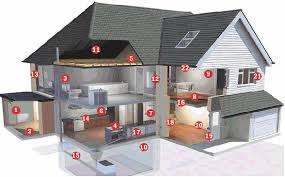 Along with being full-time home inspectors and spending several hours weekly with continued education ensuring we offer the best possible home inspections we are active members of the Grand Rapids Yellow Ribbon Citizens Group. The Yellow Ribbon Citizens Groups mission is to provide services and support to service members, veterans and military families.
We are active members of the Itasca Hometown Heroes. Itasca Hometown Heroes is a real estate rebate program for those that protect, serve and care for our country and communities: military, law enforcement, firefighters, health care, emergency personal and educators.
As you can see, we will provide a great experience-based inspection of your upcoming home purchase. We look forward to working with you. So if your in Grand Rapids, Deer River, Reemer, McGregor, Hibbing, and Virginia or any where in Itasca county, St Louis County, Cass County or Aitkin County, we have you covered.
The only Google 5 star home inspection company in the Grand Rapids MN area.
Certification #: 15377